Masquerade Ball 2022

The KAIGAN Foundation
Presents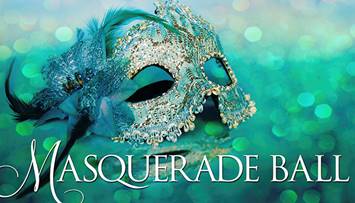 Saturday, November 5, 2022
7pm to 11pm

EMAIL NICOLE@THEKAIGANFOUNDATION.COM
TO RESERVE YOUR TICKET BY FRIDAY, OCTOBER 29
Buffet, Entertainment, Prizes and Much More!
*Dress attire is casual to ball gowns and suits - masquerade masks are not required
The KAIGAN Foundation was founded in 2016 after our son Kellen Jumper Warner was diagnosed with a rare and incurable kidney disease called "IGA Nephropathy with Crescents". Your support will help The KAIGAN Foundation reach our mission to promote early detection and to find a cure, to alleviate costs for juvenile dialysis and kidney disease patients, and to fund medical equipment, KAIGAN Houses, Camps, and Support Groups. The foundation has also established a Blanket of HOPE project, Ambassador Program, and an adult kidney outreach program. The Foundation has also donated several iPads to the kidney clinics, blankets for World Kidney Day, face masks, and purchased several gifts for the holiday season to dialysis patients. The Foundation is determined to make a difference so that another young child does not have to endure the fear, pain, and medical treatments that will forever change his/her life.